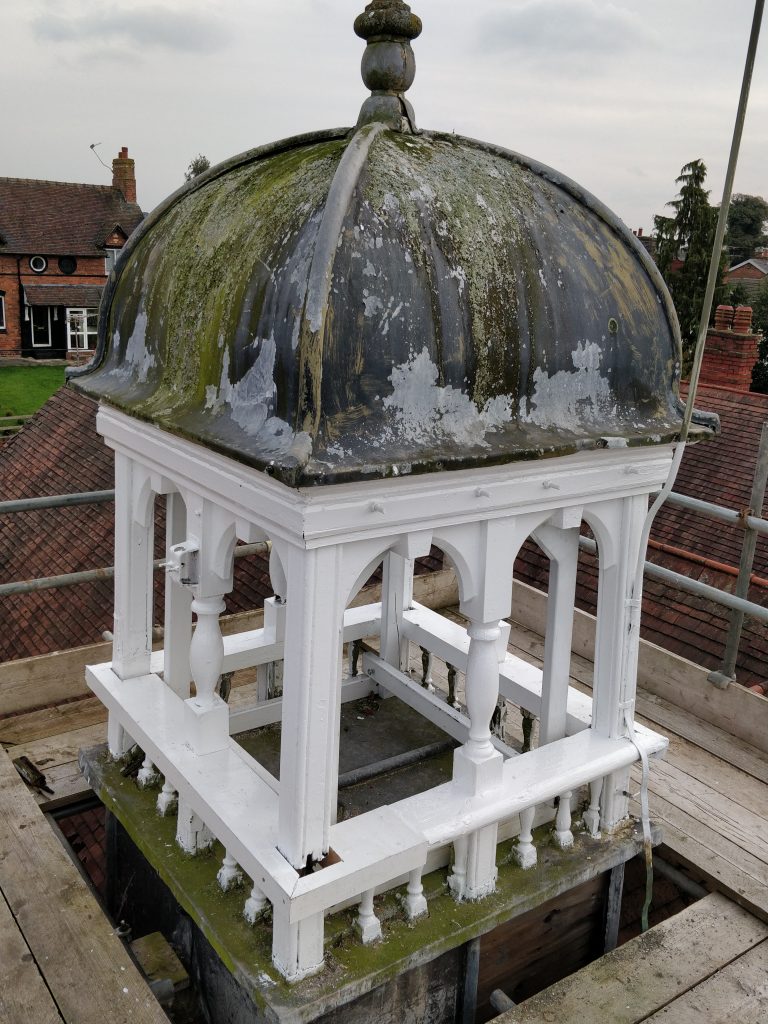 The essential repairs to the cupola on top of the Brownlow Centre are now complete.  An integral steel frame has been designed and built to fit inside the tower to stabilise it and support the heavy roof.  The rotted timber, some of which has been exposed to the elements for 130 years, has been removed and replaced.  And finally, everything has been refinished with 5 coats of high quality Johnstones' paint for a long life.  The decision was taken not to try to clean or repaint the roof, as this would remove the patina of 130 years of ageing.
This little tower once housed the school bell, summoning children to the school for lessons, and marking the beginning and end of every school day. The bell has long since disappeared and all we are left with is this typically Victorian, decorative tower.  
The steelwork was fabricated by CJR Steel fabrication from Bronington, replacement timber was supplied by The Wood Yard, Whitchurch, and the paint was supplied by Colour Supplies, Whitchurch. 
Total Page Visits: 328 - Today Page Visits: 1