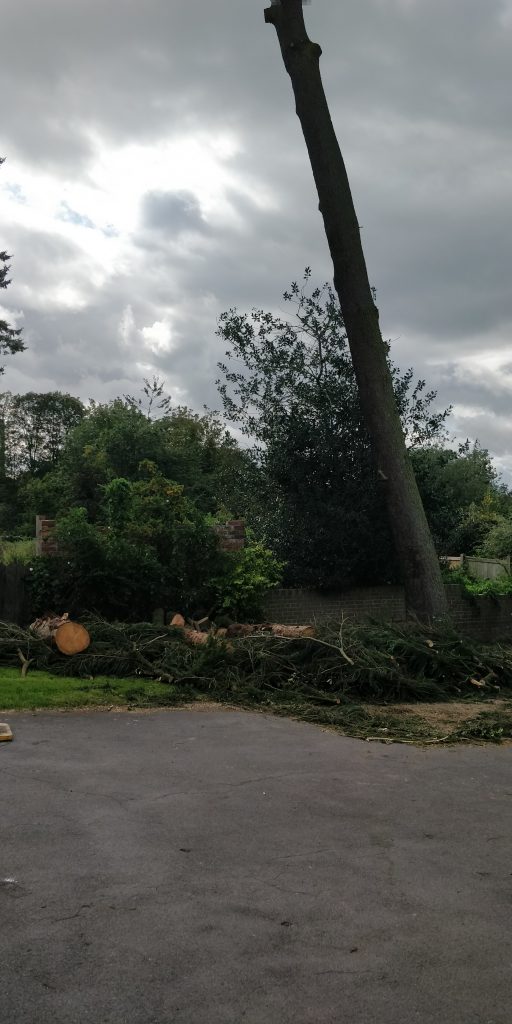 Going ………………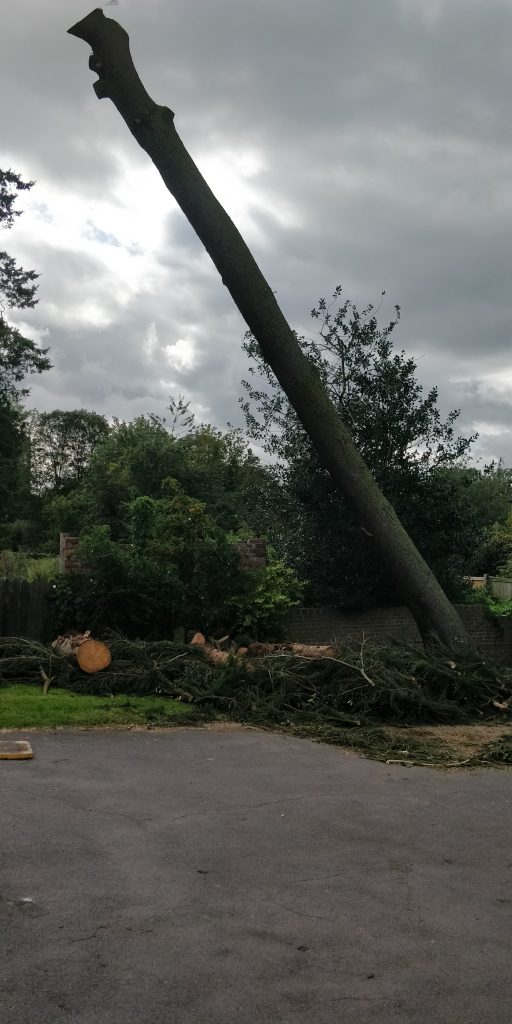 …………. Going ……………………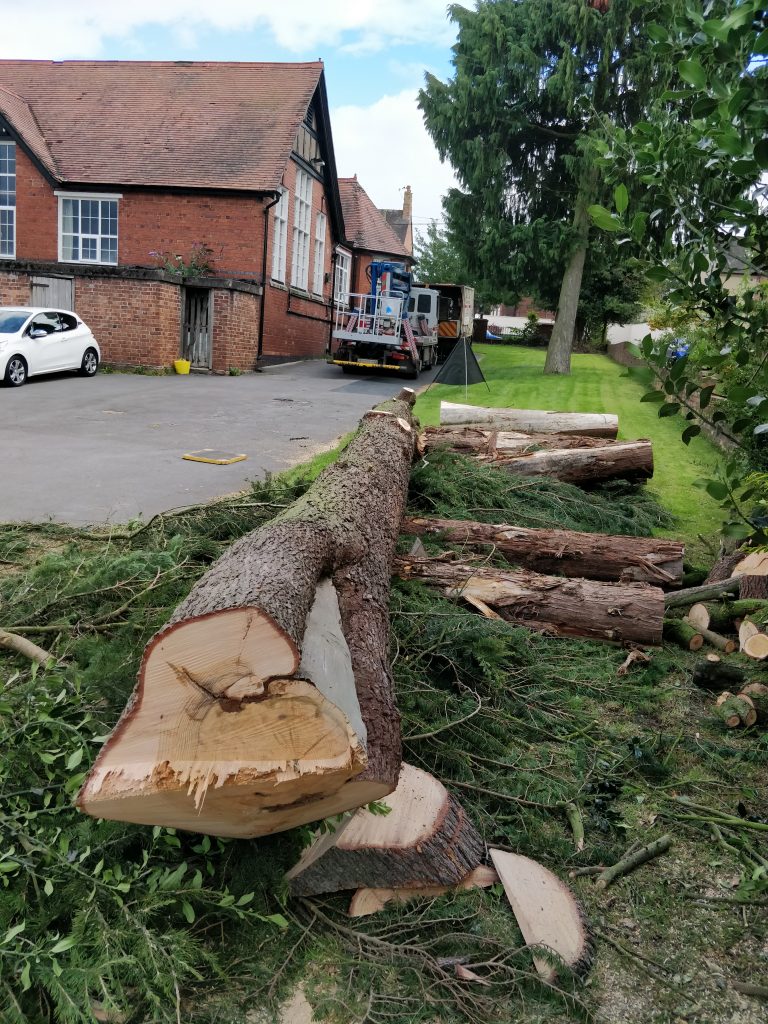 ……….. Gone !
It's always desperately sad when a tree has to come down, but this mature old specimen was beside a kiddies play area, next to a scout hut, and surrounded by residential property. Thorough forensic examination of the tree had found it to be rotting in the base, with two vertical fault lines, such that its stability couldn't be guaranteed. So down it had to come. You can see those weaknesses extending vertically up the tree on the felled stump on both sides.
The tree surgery work was provided by Benbow Brothers of Lee Brockhurst www.benbowbrothers.co.uk
http://www.benbowbrothers.co.uk
Concerns had been raised at the July 2018 meeting by Kink Still about the large Beech tree at the Gym end entrance and the fact that it could be causing obstructions to pedestrians and traffic. At the September meeting Glen Wilson reported that she had instructed a qualified Tree Surgeon to carry out an inspection of the Centre's trees and submit a report that she would pay for. The report was received in time for the October meeting and confirmed that trimming works were needed to the Beech Tree to comply with Highway and Foot path clearance regulations plus trimming work to another tree overhanging the meeting room and part of the Gym. However the shock news was that the large cedar trees in each bottom corner of the car parks would need to be felled within 12 months. Quotations were obtained, and as the committee were concerned that no unnecessary or irresponsible tree destruction takes place, a second opinion was obtained and has confirmed this action was necessary in the interests of Centre Users and our immediate neighbours. Sad, but unavoidable.
Total Page Visits: 222 - Today Page Visits: 1